In 2020, 8 heads dye sublimation printers are becoming the mainstream, as a leading manufacturer of textile sublimation printers in China, FEDAR printer designed a new 8 head 2.6m FD5268E dye sublimation printer for the home textile, curtain, and carpet heat transfer sublimation area.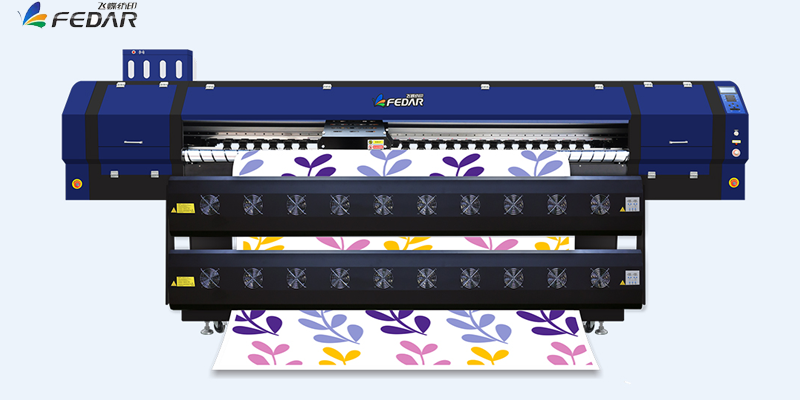 1. FD5268E dye sublimation printer is equipped with 8 pcs Epson I3200-A1 heads, MAX printing width 2.6m, MAX printing speed is I PASS 350 sqm/h which is capable with the speed of the industrial level head printer. Epson I3200-A1 head has the MAX 3200 DPI, stable printing performance.
2. This FD5268E printer adopts the air-shaft media feeding and taking up system, it can bear a load of 1000 meter long heat transfer paper. The air shaft system uses air pressure to feed and take up the paper, it will reduce the frequency of loading and unloading the media.
3. When talking to the parts of this FD5268E, it is equipped with double Japanese THK guide rail, Germany IGUS ink chain, USA DuPont anti-static rubber, and high accuracy Leadshine brush-less integrated servo motors used on both X and Y directions. The ink system includes 4 pcs 5L upper ink tanks and the lower cartridges to supply continuous ink flow for long time printing.
4. FEDAR printer also provides the special high-density dye sublimation ink for this 8 head FD5268E, when you want to reduce the cost and use think transfer papers around 40 gsm, the high-density dye sublimation ink will help you a lot, FEDAR ink has been tested in our factory for a long time, it has the vibrant color performance and strong stability.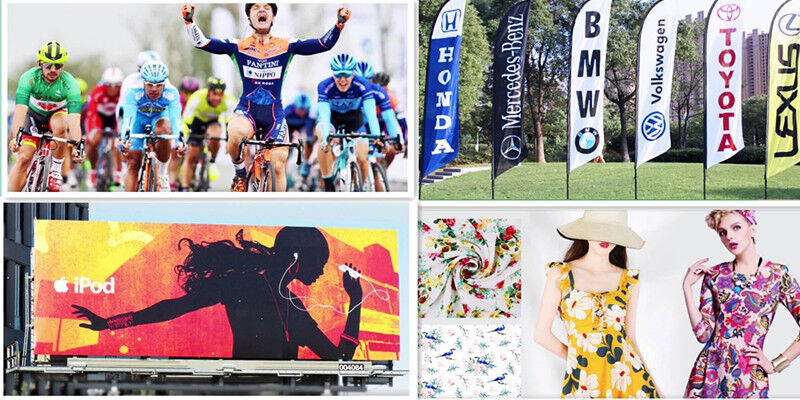 If you are looking for a high speed super-wide industrial level dye sublimation printer, feel free to leave us an inquiry, the FD5268E dye sublimation printer will fulfill all your needs, FEDAR printer will offer the best quality printer and the satisfying after-sale service for you.