Judging from the current domestic situation, the quality of Digital Sublimation Printers can be described as mixed. The performance and price of these machines are also very different, and the after-sales service is also very different, so you must understand clearly when buying domestic printing machines. Here are a few Digital Sublimation Printers sincerely recommend for everyone, not only the machine quality is good, the picture quality is good, the stability is good, but also the after-sales service is also great.
Products Recommended
FD61915E Digital Sublimation Printer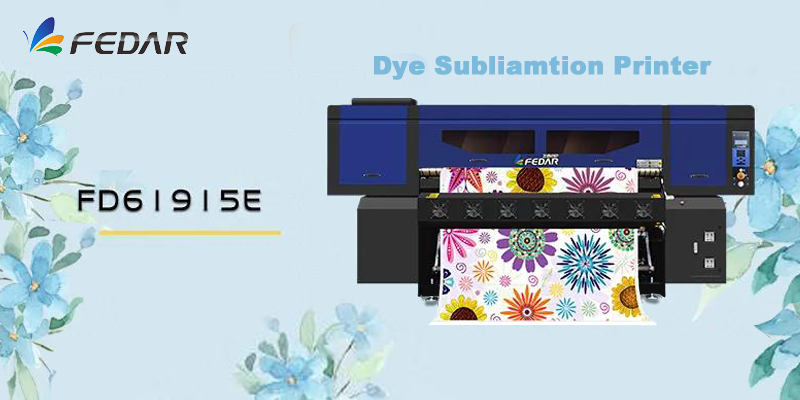 FD61915EDigital Sublimation Printer is equipped with 15 Epson I3200-A1 print heads, which is a high-speed Digital Sublimation Printer.
Product advantages
Epson I3200-A1 print head, a single print head with 3200 nozzle holes, in the same working area, high printing accuracy and fast printing speed. Epson adopts ALL MEMS (Micro Electro Mechanical System) manufacturing process, thin-film piezoelectric elements, precise nozzle arrangement, compact print head structure, fast speed, good quality and durability. Epson's unique VSDT (Variable Droplet Technology) can freely control the size of the ejected ink droplets, thereby reducing the graininess of the picture, presenting more picture details, smooth color transitions, and high saturation.
Independently researched and developed the print head multi-column arrangement method, with the body to achieve a super cost-effective, can freely adjust the height of the print head according to different printing consumables, it is widely used and easy to adjust.
The advanced intelligent nozzle cleaning and moisturizing device provides safe and convenient nozzle cleaning and maintenance functions, making operation and maintenance more convenient.
Gigabit network data transmission port meets the requirements of digital printing high-definition picture output stability and transmission speed.
Upgradable 10,000-meter retracting and unwinding system.
High-end imported accessories: THK silent guide rail, Japanese NSK bearing, German igus ink chain, Leisai servo brushless integrated motor...
FD51915E Digital Sublimation Printer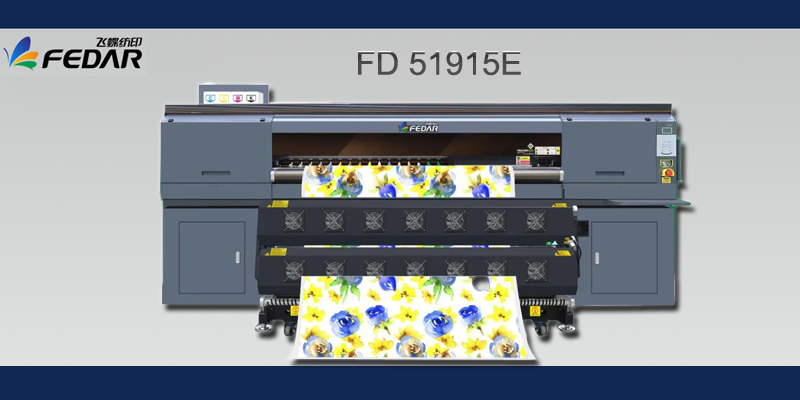 FD51915E Digital Sublimation Printer is equipped with 15 Epson I3200-A1 print heads, which is a high-speed Digital Sublimation Printer.
Product advantages
Double THK linear ultra-quiet guide rail S grade: It can effectively reduce the resistance and noise of the ink cart during high-speed movement, and ensure the smooth running of the guide rail and lower noise.
Adopting a constant tension pendulum rewinding and unwinding paper control system: to ensure that the paper is evenly stressed during the entire printing process, and the paper is collected smoothly and tightly to avoid loosening.
High-standard platform and beam adjustment method: to ensure that the flatness of the beam and platform are controlled within the accuracy of 3S.
750w independent servo motor: high-precision drive linear decoding, higher precision, smaller length error, and more stable performance.
Diversion slot type suction printing panel: No wrinkles.
Equipped with 3 3600W intelligent segmented drying systems: to ensure more energy saving while drying.